Step #4: Testing the User Experience
How to improve what your customers are experiencing while visiting your website.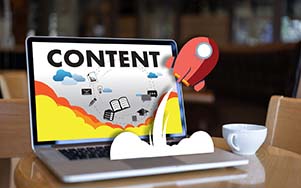 Testing What Your Users See
It is important for website owners to understand what their customers see when they come to their website. User Experience is one of
highest ranking factors
, especially RankBrain, so you should pay close attention to it. Below are some of the best programs I have used to measure User (UX)
Experience
. You will get an overview of what they see and discover issues you might be overlooking on your website so you can provide more relevant results from your web pages for search engine queries.
Testing Responsive Website
Test your responsive website to see how it looks on your desktop, iPad and even mobile devices.
Testing Website on Browsers
Test your website on all the browsers for current and past versions including testing on all mobile devices for Android and iPhone.
Visual Analytics
When you use visual analytics programs you are allowing a software to record the behaviors of your users on your website. It is an excellent tool for finding issues with desktop and mobile devices which will analyze the data so you know how to improve your customer UX experience.
It is important to make sure that you are not violating any laws when using visual analytics tools such as with the
GDPR and CCPA Compliance
which you can disclose in your privacy policy and Compliance and Consent software which you will learn about in a later chapter. When using the software you must also hide private customer information and credit cards if you are recording customers coming through your website and then note that you are using the software in your Privacy Policy, User Agreement and/or Cookie Disclaimers of your website. With Visual Analyitics you can improve your ROI with accurate visual analysis of what the user is experiencing on your website that might be otherwise very difficult to see with other programs.
XML Sitemaps
An xml sitemap is designed to list a website's most important pages so that Google and Bing can crawl them all. It can also help the search engines understand your
website structure
. If you did not properly link all of your pages when you built your website this will help get your pages crawled.
Compare Code
If you are needing to compare new code versus old code, this is a great program to help clean up any issues:
Subscribe to use our Compare Code software
Get access to all of our tools and tutorials
Website Authority Checker
If you want to view how your website's strength is measured, you can test it and see how it compares to others.
The above information is a brief explanation of this technique. To learn more about how we can help your company improve its rankings in the SERPs, contact our team below.